What does Aviation, Horses and Golf have in common? The Flying L!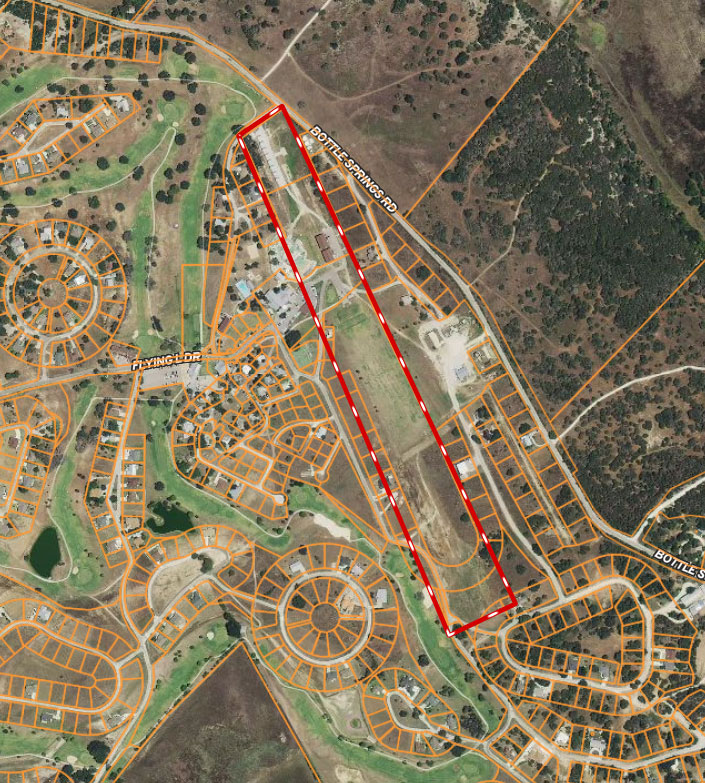 The Flying L Ranch has been a place to come to for many years. It was a guest ranch that had a runway! Since my passion is aviation, this is interesting history for me! A very good friend of mine told me stories of when he flew in/out of this airfield.
In 1947 this almost section of land was a dude ranch. It was part of the Polish settlers that came in the area. When the owner Colonel John H. Lapham purchased it from the original Polish settlers. John's last name is accredited for 'L' in 'Flying L'.
This strip was used do learn to fly and loose themselves in the beauty of the Central Texas Hill Country. Many places in the Hill country were only accessible via airplane!
In the Mid 1990 the strip was converted to a driving range and now it also had a resort built at the north end.
http://www.airfields-freeman.com/TX/Airfields_TX_SanAntonioW.htm#flyingl
Now the Flying L is a beautiful golf course resort with wave pool and classy accommodations. The resort went under bankruptcy and was bought at the court house steps and the new owners are going gang busters to bring get it highly polished back up to make it the gem it is.
Many homes sites and homes are on the Golf course. Many lots are available to be purchased for as little as $6000 per lot up to $12,000.
The front part of the subdivision has sewer. The whole subdivision has public water supply. The deed restrictions are not very limiting and the HOA is also extremely affordable. Basic deed restrictions:
Size of home: 1600 sq feet for one story
2 car garage
No Mobile homes
For full deed restrictions, please call or txt me or fill out the contact form.